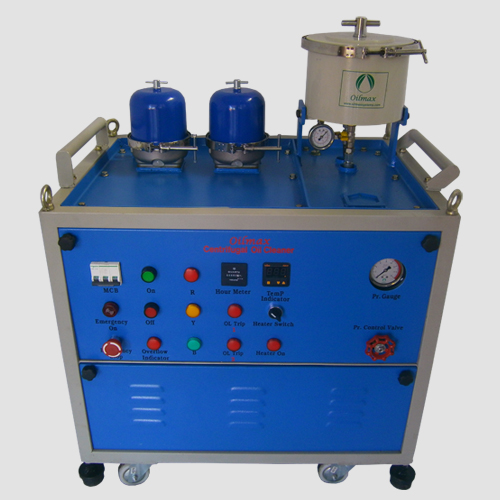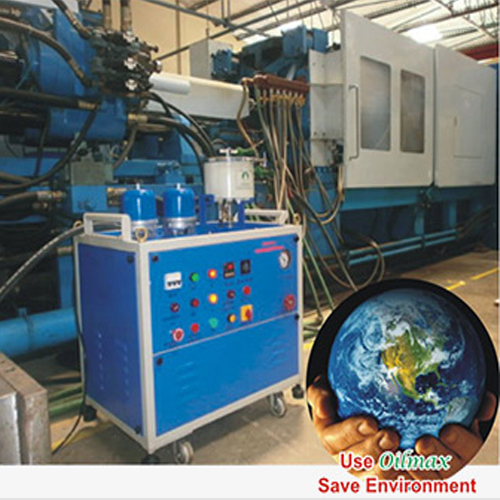 Salient Features :
Fine Filtration up to 1µ
Reduced Component wear
Reduced Oil Consumption
Extended Oil Change Period
Reduced Machine downtime
Reduced Storage & Disposal Cost of Waste Oil
Reduced Pollution and Environmental Impact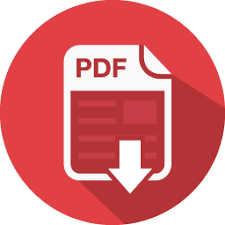 ---
Save by Extending Oil Life and Equipment Life
Centrifugal oil Cleaner removes very fine dirt from Oil upto 1µ & below by Centrifugal force created in centrifuge rotor. Conventional filters can not remove such fine dirt . Collected dirt can be easily cleaned & the unit put back to use again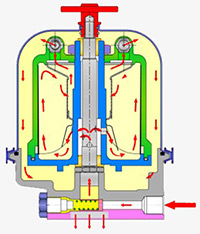 Working Principle
Centrifugal Oil Cleaner works on reaction turbine principle. Oil enters Centrifuge under pressure and escapes through tangentially opposite nozzles of rotor producing rotor speed upto 8000 RPM. The resultant Centrifugal force removes dirt from the oil, depositing it on the inner wall of rotor in a dense cake form. Clean oil drains back to the oil tank by gravity.
---
Schematic Diagram

Hydraulic Oil Patch Test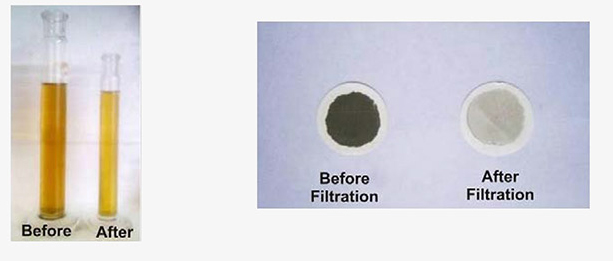 ---
Portable Unit - HD Fiber Filter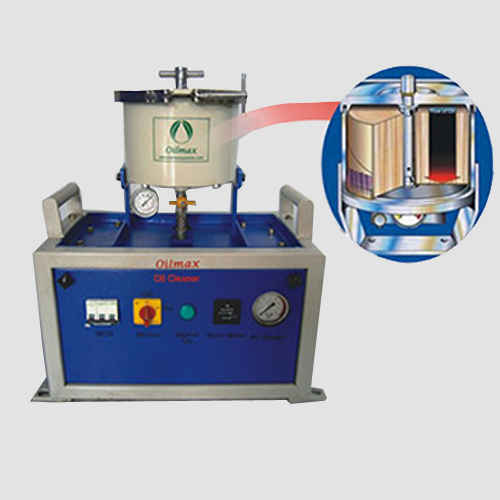 Salient Features :
Filters down to 1 micron
Removes free and dissolved water
Cleanliness : ISO 14/11, NAS 5-7
Water holding capacity 900cc
Extends oil and component life
Reduces Failure of hydraulic System
Suitable for tank capacity up to 400 Ltrs.
Replaceable Filter Cartridge
Applications :
Hydraulic Power Packs
Hydraulic Cranes
Injection Moulding Machines
Hydraulic Press
Steering Gear
Framo System
Thruster
Deck Machinery (Winch, Windlass)